Above the project selected by the jury "Atlant" to be carved out of white marble
I had have presented a solo show "NIHIL OBSTAT TO -TO"
At Nkisi Project auspiciated by Jose Bedia
4736 SW 74 Avenue, Miami, FL 33155, from June 12 through June 30.
Opening reception June 12, 2010

For the first time presenting a body of work as To - To.
In this series the image of the toilet represents a metaphor for a nexus with the Earth (see "Manifesto: The Suicide of The Toilets" in "NIHIL OBSTAT catalogue by To-To)
This metaphor is an iconic allegory that originated with my exposure, years ago, to the sculpture of the "Idol of Bayamo" (Museo Montané, Edificio Felipe Poey, La Habana).
This is the most prominent sculptural piece from the neolithic "Taino" culture found in Cuba. The idol's concavity of eyes and mouth are evocative of a power beyond anything ever known.
The present installation is the outcome of my search for an image of power from our time comparable to the visual impact of the idol of Bayamo.


---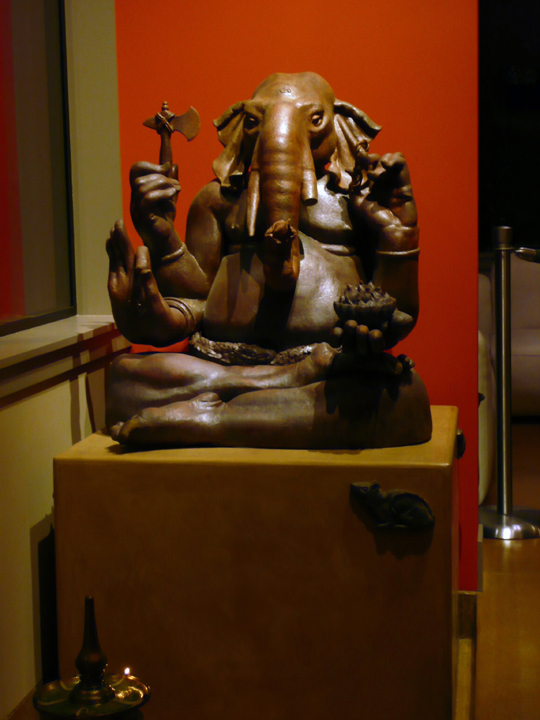 Finished installation of Ganesh at its final destination.

You can see a 7 minutes movie the creation of the sculpture follwing the "Links" menu "The Making of Ganesh"


---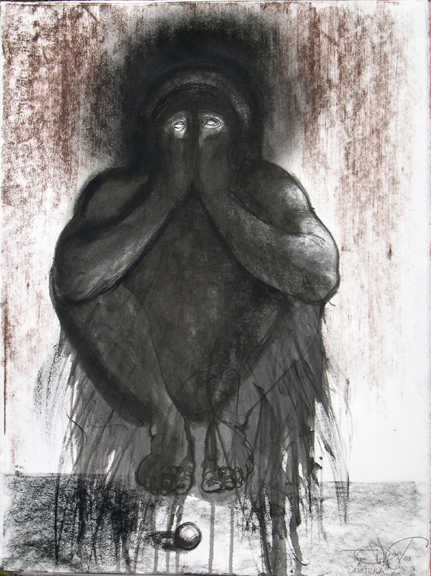 A drawing "Criatura" (Criature) was selected for MOLAA Awards 08.

The piece "Criatura" 2003, was inspired by the cold-blooded genocide of Tasmanian aborigines. "While our first association to the word "genocide" is likely to be the killings in Nazi concentration camps, those were not even the largest-scale genocide of this century. The Tasmanians and hundreds of other peoples were modern targets of successful smaller extermination campaings." Jarred Diamond, "The Third Chimpanzee" Chapter 16, page 277.


---
| Home | Press Release | Contact | Links |
---